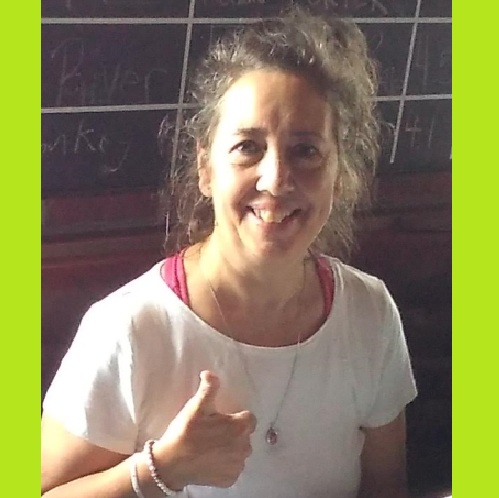 Services:
20 minute session
Acupressure
Bowen
Reiki
Shoulder Neck Head Massage
50 minute session
Acupressure
Bowen
Reiki
Shoulder Neck Head Massage
Overview:
After having been sick in the 90's Judy used Natural Holistic Services to regain her health!
Energy Medicine, diet and nutrition, fresh air were key.
After experiencing what holistic services can do she took a 2 year professional program in Toronto.
Her intuition and your body guide her as to what needs to release. Where tension or emotions are held in the body are the keys to your relief. Come in and relax for an hour. Feel relief afterwards.
Judy is an energy practitioner. That means that she works with the body and it's energy systems to help facilitate health. She works on the body to relieve tension and stress as well as pain and discomfort, migraines, back pain etc.
Her unique hands on treatments incorporate her Chinese Medicine shiatsu training with Reiki, intuition and listening to what the clients body- mind- spirit is saying. Through tension and discomfort your body tells you something is out of balance.  Judy helps facilitate relief of tension and stress.  Through intuitively guided sessions & flower essence consultations you are given assistance to let go and renew.
Bowen therapy is also available. Jonathan Damonte of Be Well Now and Bowen-Online and the North American Bowen Teaching College is her instructor.
Her sessions are covered by most extended health insurance policies.
Judy is also a Reiki Master. She teaches Chair yoga.
Below find some of the courses Judy has taken.
After being introduced to Reiki in 1998 and experiencing the benefits, she completed the training in 2000 and currently holds the Master level. Judy also facilitates classes as a teacher of Usui style Reiki. "This is an amazing healing modality that everyone should experience. Not only does it stand alone as a modality and is very relaxing, it enhances any treatment  result." Judy uses Reiki in her personal life and also uses it in her practice to add relaxation to every treatment.
In 2003, Judy attended the Shiatsu School of Canada. www.shiatsucanada.com/ Graduating in 2005 with high honors in the 2200 hour (2 year)  program (Dipl.-ST) gave Judy training in Traditional Chinese Medicine, Anatomy, Physiology, Pathology and Shiatsu Therapy. Acupuncture, nutrition, Chinese herbs, cupping, moxa -bustion and kinesiology were taught as well. After graduating, Judy became a member of the Shiatsu Therapy Association of Ontario (STAO) and earned her designation of a Certified Shiatsu Therapist (CST) which came from being board tested.
Judy is a Dr. Edward Bach's  Flower Essence Practitioner Consultant (BFP).www.bachcentre.com/  She has studied his philosophy that each person is unique, therefore each persons' treatment should be unique and specific to their emotional/mental personalities..These unscented drops are used both orally and topically by Judy to get at deep and resistant muscle soreness  and to help restore emotional imbalances.  Having used the flower essences successfully for 20 years , Judy decided to get her certification from the Bach Institute and in 2010 she completed the practitioner training  to obtain her BFP.
Graduating in June 2011, Judy added a Yoga Alliance recognized 220 hour Yoga Teacher Training course. Local yoga teacher and owner of Yoga Ink, Ruth Richman, was her instructor.
Bowen Therapy All Modules and advanced skills have been taken.  1-4 April 2016 with instructor Jonathan Damonte Modules 5-8 are completed.
Touch for Health, Health Kinesiology, Donna Eden's energy medicine, Byron Katie's the Work, and The Script are some of the tools of transformation that can be used in sessions.
Judy is a member of the APNN- Alliance Professional of Naturopaths and Naturotherapists. This enables her to give receipts for extended health insurance coverage.
Public Speaking and /or demonstrations: If you are having a meeting or event and would like to have Judy speak or demonstrate some of the techniques she uses please call her to inquire. She is happy to spread the word on holistic health practices and lifestyle.
Schedule:
Saturday 09:00 AM - 01:00 PM
Schedule an appointment
Booking Instructions: Select your Service of 20 or 50 minutes. Select your appointment block.
Please note that even though appointments are scheduled for 20 or 50 minutes they appear to be booked for 30 minutes or for 1 hour. This includes 10 minutes at the end of each session for the required sanitizing as per COVID 19 protocol.
Each appointment booked requires a separate payment. At this time we are not set up to accept payment for multiple sessions at once.
Appointment can be paid by
---
1.  Stripe (Debit / Credit / MasterCard Payment)
Payments are processed online via the safe and secure Stripe payment gateway.
Important note:
Please enter your Full Name in the "Your Name (*)" box. You are still required to add your last name in the "Last Name" box.
If you're purchasing for someone other than yourself, enter the name(s) of the person(s) in the Attendee Name box.
Please select service, date and provider then click on the Find Appointments button.
Please read the following important information regarding the COVID – 19 protocol before attending the Monthly Psychic Fair.
Masks must be worn by visitors at all times during the Monthly Psychic Fair
.
There will be the appropriate 6 feet distancing of the Monthly Psychic Fair booth spaces; however, because of the close proximity of the interaction that may be required during the different sessions, the 6 feet distance may not be practical for all sessions.
Please refrain from visiting the Monthly Psychic Fair if you have any of the following symptoms of COVID‐19:
cough (new or exacerbated chronic)
headache
fever/chills
sore throat
marked fatigue
sneezing
congestion
body aches
runny nose
Also, please don't attend the Monthly Psychic Fair if you've been outside the Atlantic bubble within the past 14 days.